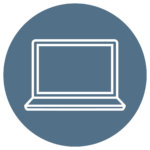 At the speed at which markets, products and technology are changing, companies like yours are under pressure to adapt quickly in order to be responsive. This accelerated pace of change requires a full complement of skills and knowledge to ensure your chance of survival and growth.
Working with both large and small clients since 1994, mainly in Wisconsin and the surrounding area, we fill networking and technical programming positions in various computer environments, including a specialty in AS400 technology.
We understand that you are challenged daily by demands for technological innovation and cost improvements. Our commitment is to find the people to meet this challenge with you, whether it is developing new products, entering new markets or gaining market share.
We know how to identify the best people, evaluate their technical and personality qualifications, and motivate the chosen candidate to join your team, whether your needs are for permanent, temporary or project assignments.