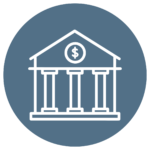 The banking industry is taking a hard look at profitability and performance, and organizations today require carefully crafted business strategies to address the effects of regulatory reform, technology change, competitive dynamics and market movements.
What is certain is that the industry is experiencing a period of transition while moving toward a new financial landscape, resulting in many questions about how organizations are positioning themselves. Our experienced recruiters understand that, in this environment, every new hire must be able to get up to speed quickly and really make a difference.
We work primarily with community banks, which have a tremendous impact on their local economies. With our concentration on the Midwest, we know the needs of the geographic areas from Wisconsin to Colorado and everywhere in between.
Whether you need a commercial lender, ag lender, branch manager, market president, chief credit officer, chief loan officer, credit analyst or other key player related to banking, we have the knowledge and the network to find the people who fit your unique culture.